Set new standards today in modern bathroom design.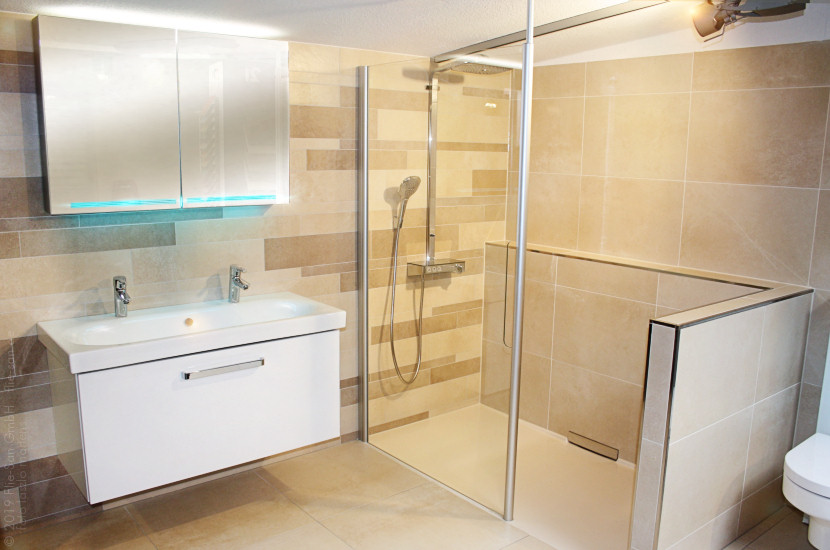 The enamelled shower space levels harmonically with the surrounding bathroom floor. No drain discontinues the shower space build from quality enamel steel. Here the drain is placed decent behind the front-wall.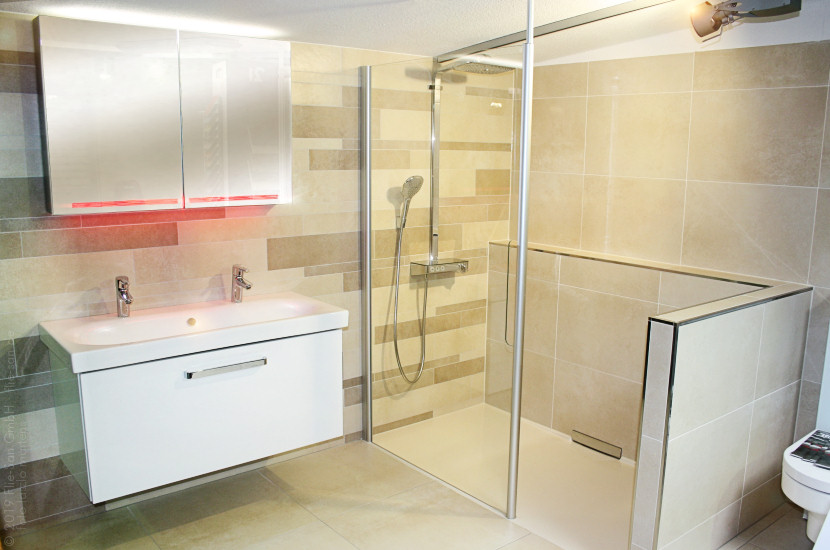 Awake with mellow lighting effects.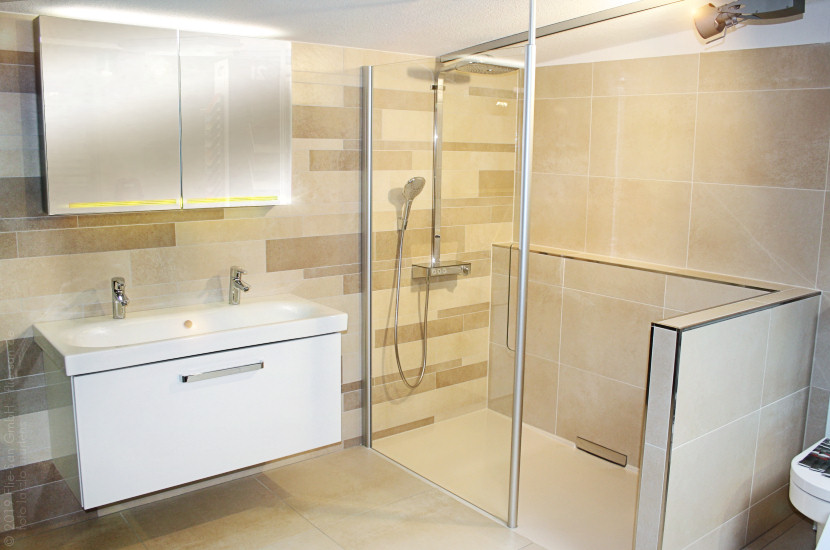 Your Flie-San Team assists you with pleasure in planning and realisation of your barrier-free bathrooms, you will enjoy for a long time.
Flie-San · Tiles Sanitation · Wholesale & Retail • Showrooms & Sales
Flie-San · Tiles Sanitation · Wholesale & Retail • Showrooms & Sales
Flie-San · Tiles Sanitation · Wholesale & Retail • Showrooms & Sales
Flie-San · Tiles Sanitation · Wholesale & Retail • Showrooms & Sales