Teaser Flie-San · Tiles Sanitation
Content Flie-San · Tiles Sanitation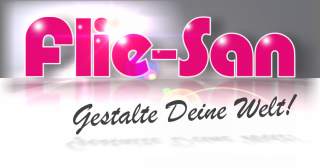 A pleasure to see you at Flie-San GmbH
, Kevelaer
Flie-San · Tiles Sanitation ·
Create Your World!
You plan for a new house or building • consider a renovation • would like to modernize and upgrade? • We may inspire you.
Space for a sense of well-being
Flie-San is pleased to assist you competently, individually and creatively in realizing your projects in the area of
Tiles · Sanitation · Heating · Construction Material · Natural Stone und Solar Energy.
Since over 30 years with excellence in Product & Services at your service. For your individual taste from very reasonable up to exclusive, we provide the right choices.
Stop by, take a look • and become excited.
We are here for you in our local business premises and our WebShop .
Your Flie-San Team
Flie-San GmbH · Tiles Sanitation
Flie-San
Tiles Sanitation
Create Your World!
Wholesale & Retail • Showroom & Sales