Heating Flie-San
New Heating System? Refurbishment? • No Problem!
With Flie-San you can save some money
When a new heating system, a refurbishment or upgrade of your actual heating system is an instant question • then we are your best reference.
Whether Oil • Gas • Solid Fuel and / or Solar Energy.
Please feel free to explore our comprehensive assortment sorted by goods groups. Easily collect detailed information within the original manufacturer websites of our suppliers and brands.
From Heating · Gas-, Oil-, Wood- Boilers · Heat Pumps · Radiators · Floor Heating · Rainwater Usage · House Ventilation · Central Vacuum Cleaner · Ventilators · to Compressed Air

Flie-San · Tiles Sanitation · Wholesale & Retail • Showrooms & Sales
Gas Geysers
Geysers for Chimney- and Exterior Wall Mounting · Boilers · Wall Sleeves · Protective Grids · Room Heaters
Heat Pumps
Heat Pumps and Accessories
Boilers
Double-walled Warm Water Heater
Floor Boilers
Gas Warm Water Boilers
Geyser- and Boiler Accessories
Furnace Control Units · Hydrometer · Manometer · Dial Thermometers
KFE Taps · KFE Valves · Level Valves · Water Level Taps & Valves · Low Water Level- / Safety Pipes
Flue Gas Dampers · Boiler Pedestals · Aluminium Pipes · Prefabricated Chimneys · Flue Tubes · FAL Pipes
Radiators and Accessories
Tubes Radiators · Convectors
Radiator Connections · Panel Radiators
Skirting Boards
Heating Armatures
Thermostat- and Monotube Control Valves · Modulation Valves · Radiator Screw Fittings · Stop Valves · Shutters · Heating System Integration Equipment · Air Bleed Armatures
Reinforced Hoses · Gas Armatures · Control- and Modulation Armatures · Distribution Panels · Safety Armatures · Heat Counters · Flanged Valves · Sluice Valves · Heat Exchanger
Floor Heating
Floor Heating and Accessories
Expansion Tanks
Expansion Tanks and Accessories
Pumps and Accessories
Heating Pumps · Industrial Water Pumps · Ventilating Pumps · Dual (Twin) Pumps · Control Systems
Submergible Pumps · Waste Water (Slop) Pumps · Cellar Drains Pumps
Oil Furnaces
Tank Armatures · Stuffing Glands and Olive Type Screw Fittings · Hose Lines · Peak Level Transducers · Tank Mounting Kits · Heating Oil Filters · Level Indicators · Leakage Indicators · Filling Pipes and Accessories
Heating Oil Storage Bins (single-walled) made of Polymers · Battery Containers made of PE and FRP · Household Tanks and Accessories · Gas Boilers and Accessories
Control Systems
Process- and Control Systems · Actuators · Thermostats · Autotimers
Heating Tapes and Accessories
Insulations
Insulations and Accessories
Solar Energy
Solar Technology
Rainwater Usage
Reservoirs and Green Tanks
House Ventilation
Ventilation Equipment · Pollen Filters
Central Vacuum Cleaner
Central Control Unit · Vacuum Accessories · Installation Material
Ventilators and Accessories
Air Conditions / Ventilation · Ventilators · Air Conditioner and Air Heater · Process- and Control Systems · Pipes and Sectional Pieces · Ventilation Grilles · Weather Protection Grills · Venting Valves · Fire Protection Devices · Air Ducts · Mounting Material and Accessories
Compressors
Compressors and Accessories
Heating Flie-San cr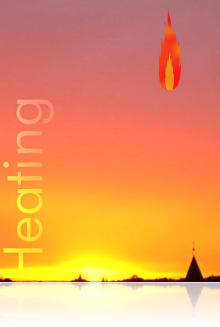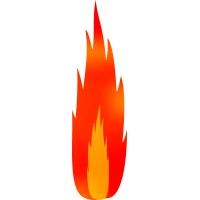 Flie-San GmbH · Tiles Sanitation
Flie-San
Tiles Sanitation
Create Your World!
Wholesale & Retail • Showroom & Sales