Sanitary Flie-San
We deliver solutions that fit better than their profile only
A new bath will provide you the opportunity to follow fresh ways.
Out of the wet-room in days of yore arose a space for a sense of well-being.
We are pleased to present you some of these fresh opportunities. Therefore we recommend products of leading manufacturers. We assist you competently in all questions concerning organisation and realisation, so that you can enjoy your dream bath soon.
Naturally we are not only specialized in bathrooms, but we will provide you with everything from drainpipes to rain water cogeneration systems.
Please feel free to explore our comprehensive assortment sorted by goods groups. Easily collect detailed information within the original manufacturer websites of our suppliers and brands.
From Sinks & Sink Units · Bath & Shower Tubs · Shower Rooms ·· Armatures · Lavatory · Accessories & Mirror Boards · to Electrical Devices and Miscellaneous

Flie-San · Tiles Sanitation · Wholesale & Retail • Showrooms & Sales
Sinks and Sink Units
Ceramic Sinks · Gypsum Collecting Troughs · Wall Outlets · Seat-, Feet- and Shower Basins · Kitchen Sinks and Accessories
Steel- and PVC- Sinks
Stainless Steel Sinks and Substructures
Glass- High-Grade Steel Washstands
Bath and Shower Tubs
Steel Bathtubs · Whirlpools
Bathtubs- Casings and Beams
Acrylic Tubs · Whirlpools
Shower Gutters & Drains
Shower Gutters and Shower Drains
Shower Rooms
Shower Rooms and Shower Cubicles
Lavatory Dividers
Lavatory and Urinal Accessories
Toilet- Lid Seat Sets · Flushing Tanks · Flushing Valves and Accessories · Urinal Armatures and Urinal Electronics
Installation Equipment
Wall Mounted Elements
Accessories and Mirror Cabinets
Sanitary Furnishing like Glass Sockets · Towel Rails · Bathtubs Handholds · Bath Towel Rails · Mirrors and Mirror Cabinets made of Polymer and Light Alloy · Mirrors · Storage Places · Boards · Shelves and Illuminated Mirrors and Accessories
Bathroom Furnishing and Accessories · Washstands Substructures and Dressing Tables (Vanities)
Drain Fittings
Drain Fittings for Washstands · Sinks · Bathtubs · Shower- and Seat- Washbasins · Accessories and Spare Parts
Valves and Fittings
Gate Valves and Fitting Equipment for Water · Gas and Accessories
Assembly and Sealing
Gutter Brackets · Pipe Hooks · Pipe Brackets and Accessories · Mounting Scaffolds · Mounting Material · Sealing Equipment · Insulation Material and Water Hoses
Liquid Gas Armatures and Accessories
Wastewater Systems
SML Pipes and Sectional Pieces · HT, KG and AS Pipes and Sectional Pieces · HDPE Pipes and Sectional Pieces · Steel Drainpipes and Sectional Pieces · Bolds
House and Garden Pumps
Pump Stations · Submersible- and Drains Pumps and Accessories · Pressure Vessels · Motors · Filters · Suction Pumps and Drinking Bowls
Water Purification
Filters and Filter Systems
Equipment for Swimming Pools
Pipes, Sectional Pieces and alternative Pipe Systems
Fittings made of Malleable Cast Iron and Low Carbon Steel
Gebo Screw Joints
Screw Joint-, Soldering- and Press Fittings
Hi Pipes and PVC Fittings
PE Pipes and Screw Joints
Alternative Pipe Systems
Cupper- and Wicu Pipes
Insulation Material and Accessories
Tools
Electrical Calorifiers and Water Heaters
Electrical Calorifiers and Accessories
Boilers · Gas Water Heater and Geysers
Oil- and Coal Bathwater Heaters
Exhaust Equipment and Flue Gas Dampers
Electrical Devices
Lamps · In-Wall & Surface-mounted Equipment · Systems Electronics · Safety and Security Electronics
Miscellaneous
Various Articles and Accessories
Sanitary Flie-San cr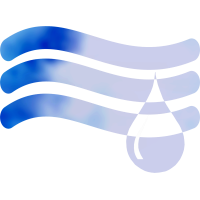 Flie-San GmbH · Tiles Sanitation
Flie-San
Tiles Sanitation
Create Your World!
Wholesale & Retail • Showroom & Sales